A Brief Introduction
Working with the vision of fabricating a range of high performance machines in accordance with the current market requirements, SPEC Engineers & Consultant Pvt. Ltd. has earned a worldwide recognition in a very limited span of time. Founded in 1994, we are a leading manufacturer, supplier and exporter of Oil Refineries, Hydrogenation Plant, Industrial Hydrogenation Plant, Hydrogen Production Plant, etc. Right from the very first day of our inception, we have been serving the best range of processing machinery for the global Edible/Vegetable Oil Processing Industry.

Managed by a group of experienced professionals, we always take a close insight into the emerging requirements of the market and try to develop a range of products which are high on every aspect of efficiency, quality and performance. We have introduced a system for Multi-fold Capacity Enhancement of Continuous Deodorizers & Physical Refineries. The company's tireless attitude towards innovation also paves the way for visualization of Conversion of Continuous Deodorizers to Physical Refiners. Our products are utilized in the oil, dairy, edible (vegetable) oil processing, pharmaceutical and related industries.

Besides dealing in the above mentioned products, we also offer project engineering services for vegetable oil plants. The company also undertakes turnkey projects related to the designing, commissioning, repairing, installation, etc. of vegetable oil plants. The company is a member of many reputed organizations like the American Oil Chemist Society (AOCS), Oil Technologist Association of India (OTAI), Engineering Export Promotion Council (EEPC), Delhi Chambers of Commerce and Solvents Extraction Association.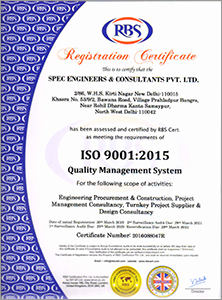 Read More